ABOUT THIS PROJECT 
The World Turtle pendant is a customizable and interchangeable turtle necklace. Each pendant is made with a combination of durable 925 sterling silver for the base and geometric wood and resin form for the turtle shell. Powerful magnets are integrated in the design and connect the shell with the base. Add different shells to your collection to create unique and changeable looks!

All World Turtle pendants are hand crafted in our Vancouver studio. Pendants include a 20" sterling silver chain.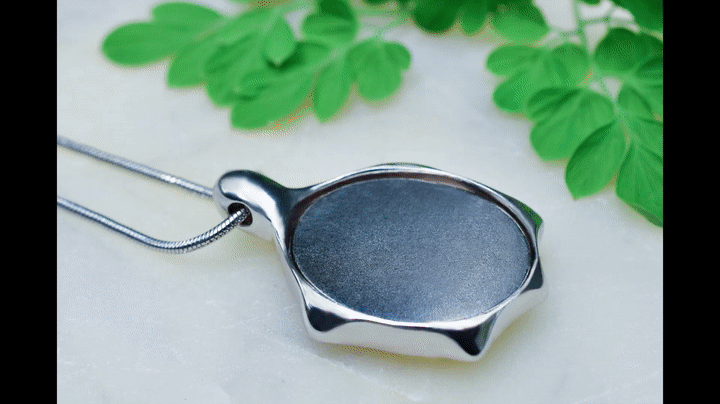 WHAT INSPIRED US
Throughout history, many myths, legends, and theories have come into play regarding the origin of the world. One of these includes what is known as World Turtle. Seen primarily in Hindu, Chinese and Indigenous mythology, they believe that the world is found on the back of a turtle. The turtle was seen as possessing many qualities appropriate for this grand role: perseverance, longevity, and determination. Turtles are also continuously moving, much like life and time. We found this idea very intriguing and it inspired us to create our World Turtle pendant. We have taken our miniature natural worlds and have placed it on the back of a beautifully abstracted turtle form - a Secret Wood World Turtle.  
THE MANY WORLDS OF SECRET WOOD
There are so many beautiful aspects of the natural world to take inspiration from. Much like our rings, the shell is inspired by both Vancouver and Canada. A blend of ethereal fantasy elements grounded on Canadian natural landscapes shapes the content of our creations.

We are offering 11 different turtle shells all inspired by the natural world. Find a shell that reflects your unique style and personality.